The saying goes, "The history of the American West was written from the back of a horse." But a few daring horsemen and women left the comfort of their saddles to rewrite history for themselves.
They are America's trick riders.
Trick riding, or "trick and fancy riding," is the art of performing dangerous stunts on a galloping horse.
In addition to the amazing tricks performed by the riders, trick horses are amazing to watch as they're trained to run without being controlled while their riders perform.
So, what does it take to be a trick rider?
The Trixie Chicks Trick Riders founders, Kelsey Gascon and Shelby Epperson, are beautiful representations of each of these characteristics.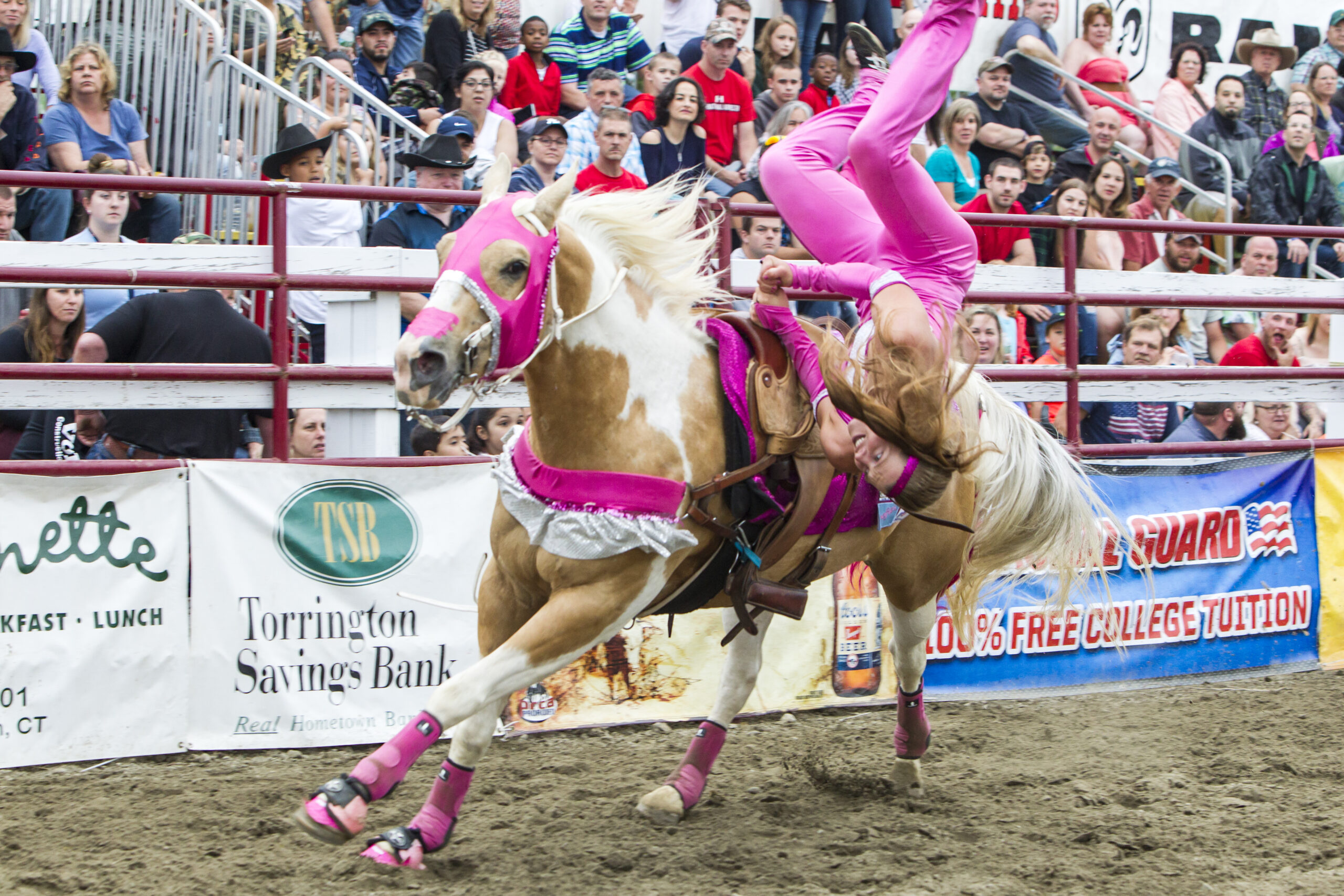 Our goal is to promote the legacy of trick riding with professionalism and integrity.
Kelsey Gascon
Safety, horsemanship, and showmanship are at the heart of our performances.
Shelby Epperson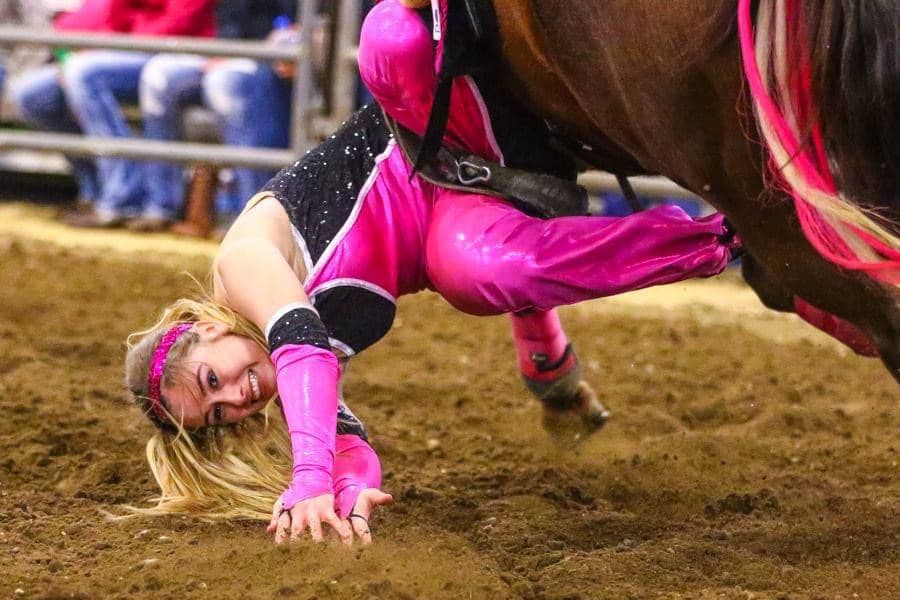 WHAT DO THEY SAY ABOUT TRIXIE CHICKS?
Going in the stands after the act. taking pictures with the kids, loving what you do and sharing it with others with a big smile helps sell my rodeo the next year.
~ Robbie Thomas, TNT Rodeo
Thank you so much, Kelsey and Shelby! Y'all are amazing! True inspiration for these girls and so many others, in and out of an arena! Thank you for sharing your horses, your knowledge, your dreams, your passion and so much more!
~ Cat Logan
I love these girls! They are super athletes, honest and courageous horse women. Alway going above and beyond to achieve the highest level of perfection.
~ Rita Coleman
The Trixie Chicks performances are always amazing and you can tell they absolutely LOVE what they are doing. They always have time for pics, autographs, and always answer any questions.
~ Annie Duey
We love the Trixie Chicks! They have a HUGE passion for the sport of trick riding AND for the younger girls getting started! Nonstop action and enthusiasm with the Trixie Chicks Trick Riders!
~ Carla Baumgartner
OUR PROUD RODEO AFFILIATIONS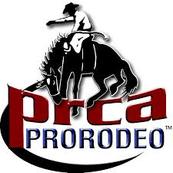 BRING TRIXIE CHICKS TO YOUR NEXT EVENT
IT'S THE PERFECT ENTERTAINMENT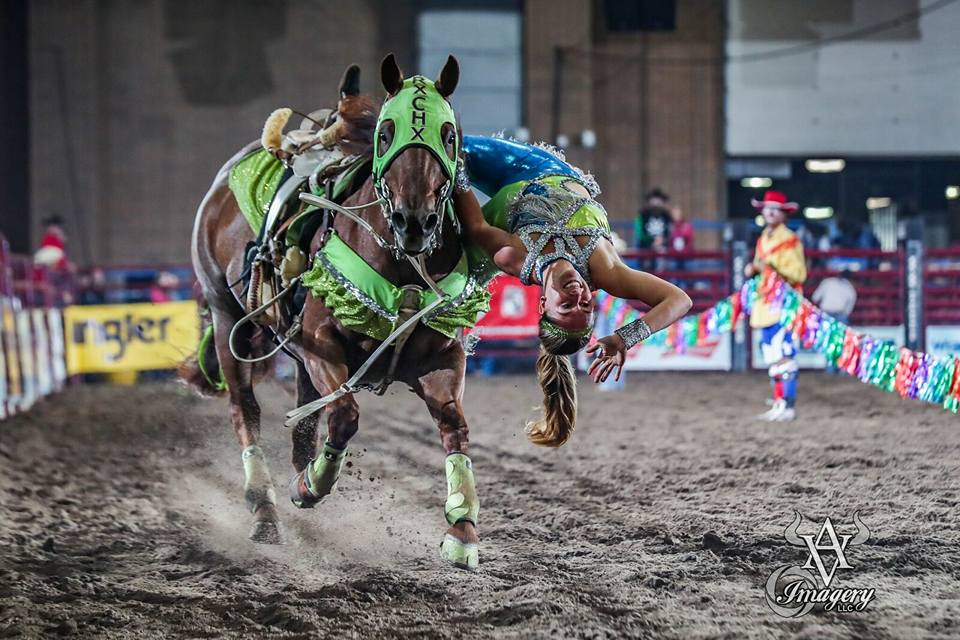 From expos to rodeos, we love bringing fun and fearless entertainment to your event.
We're currently booking for 2022 - 2024 events, so get in touch today!
LEARN THE ART OF TRICK RIDING
CONSIDER OUR LESSON PROGRAM
Have you always wanted to learn to trick ride? Or maybe you already know and you want to up your skills?
Our private and open clinics are a great place to learn the ins and outs of this Fast-paced sport.